The Fundamentals of Paid Social Media
By Staff | June 17, 2015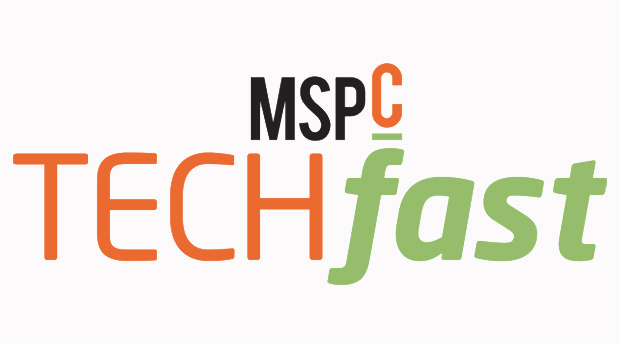 Paid social media: all the cool kids are doing it. The New York Times does it. Vimeo does it. Hellmann's Mayo does it. As a user, you've seen — and possibly even interacted with — the sponsored and promoted posts scattered amongst organic activity on your social networks.
Successful campaigns provide boosts in click-throughs, brand awareness and engagement. And some produce long-term effects: Twitter reports that 70 percent of new followers gained from paid promotions will organically Retweet content in the future. Facebook campaigns optimized for clicks can lead to spikes in page likes. If your business is already on social, paid promotions can be a quick, natural extension to your social strategy.
But before you join in, know the basics of paid social media.
We're going to cover the fundamentals for three major social channels: Facebook, Twitter and LinkedIn. Each brand and business has its own objectives and ideal audience, depending on what services and products you provide, and on your style of messaging. Once you've got the basics down, you're armed to define an audience and set up your campaign to maximize its effectiveness for your brand.
First: here's how paid social bidding works.
Facebook, Twitter and LinkedIn use a bidding system to determine which advertiser's ads are shown, and at what price point. Each advertiser sets a maximum amount they will pay for a click or bundle of impressions.
Ads targeting the same audience enter an auction where the ad with the highest bid is served. However, you'll only ever pay the maximum amount needed to beat the second highest bidder's bid.
Say your maximum bid is $1.20 and the second highest bid is $1.00. You'll pay just $1.01. Each channel offers a recommended bid range so that you're not shooting in the dark.
Facebook Ads
Where users see Facebook Ads:
Facebook ads appear in two places: As "Sponsored Updates," image-based ads that appear on a user's News Feed in the style of an organic post, and on the right-hand column of Facebook pages. Ads in the news feed can be served to any device.
Audience targeting on Facebook Ads:
Behaviors (digital activity, media use, travel habits, etc.)
Connections to other pages, apps or events
Gender
Interests (food and drink, hobbies and activities, etc.)
Relationship
Job title or industry
Facebook excels in targeting capabilities. The vast pool of information they have about their members means targeting can get extremely specific — from sports preferences to purchasing habits. Targeting expats from Brazil who are recent homebuyers and like sculpture art? Facebook's got your audience, and it's 210,000 strong.
Don't get too granular with your targeting, however, or you'll miss out on potential clicks and impressions. As you define your audience, Facebook will guide you to an optimal range.
Bonus features of Facebook Ads:
Facebook offers a stellar insights reporting dashboard, recording each click, page like, post like, impression and more produced by each ad variation. Dashboards are customizable and exportable.
Any limitations to Facebook Ads?
Facebook prohibits ads from including images that are more than 20 percent text. Don't expect to resize a text-heavy banner ad for Facebook. Using a high-quality image is in your best interest as it promotes engagement and helps your ad look like a natural post.
Twitter Ads
Where users see Twitter Ads:
Twitter offers three types of promoted content, each of which delivers a different result for your brand: tweets, trends and accounts.
Promoted Tweets → Drive clicks to a landing page
Promoted Tweets appear in the home timeline of targeted users—on desktop and mobile. These you can set up like a normal tweet and include an image, link, or video. Use this type of promotion to drive more traffic to a webpage.
Promoted Trends → Drive engagement on Twitter
Promoted Trends are hashtags that appear on the left side of the homepage, at the top of a list of organically trending hashtags. Use this type of promotion to drive brand advocacy or start a conversation.
Promoted Accounts → Drive followers

Promoted Accounts appear in the home timeline and at the top of the 'Who to follow' widget on the right side of the home page, Notifications page, People search results page and Profile page. The home page promotion will include a short callout that describes your brand. Use this type to gain more Twitter followers.
Audience targeting on Twitter Ads:
Device
Gender
Location
Followers of specific accounts
Interests
Uploaded list of leads
Followers with interests similar to a specific handle
Followers based on keywords they use
Users tweeting about specific TV programs
Bonus features of Twitter Ads:
Twitter offers several unique targeting options. Your tweet can reach members following influencers or competitors in your industry, or members who frequently use certain keywords. You can also upload lists of contacts you've gathered from other lead generation campaigns and target them on Twitter.
Any limitations to Twitter Ads?
A majority of Twitter users (80 percent) access Twitter on a mobile device. If your campaign is driving traffic to a landing page that's not responsive, this may not be the ideal channel for you.
LinkedIn Ads
Where users see LinkedIn Ads:
Paid promotions on LinkedIn are separated into Sponsored Updates and ads. Text-only ads appear as a banner on web pages or as an image-and-text ad in the right-hand column. Sponsored Updates appear in the LinkedIn feed; they look identical to a normal Business Page update, but are labeled as sponsored.
Audience targeting on LinkedIn:
Gender
LinkedIn Group membership
Company name
Industry
Location
Company Size
Job title
Seniority within company
Bonus features of LinkedIn Ads:
You can edit the text of LinkedIn ads at any point during the campaign. LinkedIn will automatically show high-performing ads with more frequency, but you can create new ad variants and modify existing ones at any time. (Note that this applies to ads, but not Sponsored Updates.)
Any limitations to LinkedIn Ads?
LinkedIn ads and sponsored updates come at a higher price point than other paid social options. The minimum cost-per-click is $2, and costs only rise as you define your audience. You're also advertising to a niche audience that won't be relevant for all businesses.
Measuring Paid Social Results and Optimizing Investment
Paid social campaigns don't promise automatic wins. It takes finesse to define a target audience, and you'll want to monitor ad performance during the campaign. If it doesn't produce the results you want, or if they come at too high a price, consider moving to a different channel.
Make a modest investment, run a few test campaigns and get comfortable in the paid social space.
Read next: Why Always-On Organic Social Media Strategy Still Matters
---
Related Posts