#Instagram
By Staff | July 29, 2016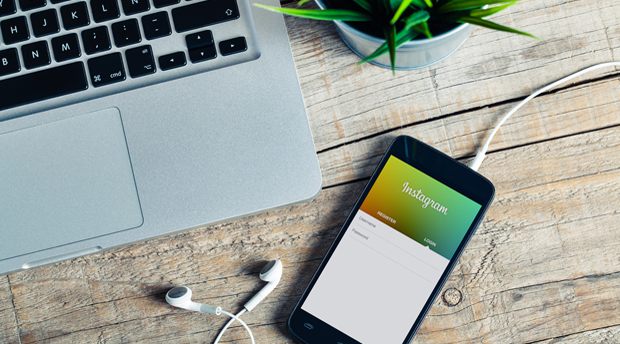 Instagram. Like Hansel in Zoolander, it's so hot right now. For teens, it's so necessary. For brands…it's so much opportunity.
But don't jump on board just because you heard Taco Bell is spending millions of dollars advertising on the platform.
First step: Look at your company and ask, "Is this where our audience is?" "Is this where our future audience is?" "Can we provide something interesting to our users via this platform?"
If the answer is no, then let it go. You've got bigger fish to fry, so don't waste your time on a platform that doesn't connect you to your audience, or allow your brand to shine. If your brand has lifestyle components, is highly visual, or is willing to commit to making something new, then Instagram just might be the perfect place to shine.
So how do you, as a brand, use Instagram? And more importantly, how do you WIN?
Build a team. Having an editorial component, as well as a visual overseer helps keep voice and tone in check. This doesn't mean you need full-time employees dedicated to the channel, but rather 1-3 employees with a knack for the platform who can dedicate a couple hours each week to communicating the brand's story both visually and textually.
Define your goals, metrics and mission in advance. This can be an overarching strategy document that you use to communicate the mission of the channel with other co-workers and management. It's good to experiment and not hold too much stock in "likes," but it's also smart to know what success looks like, so you can get a better idea of the content or style that resonates with your audience. (For example, Mpls.St.Paul Magazine knows an average Instagram posts will get about 300 "likes," but content that really resonates gets about 500+ "likes.")
Make a schedule and test to see what time your audience engages most with your content. For example, it could be that your audience is more active in the evening before bed when they have spare time.
Use pertinent #hashtags; this allows users to discover your content. But don't overload the photo. We all appreciate a well-curated list of hashtags.
Tag photographers, stylists, models, products and other companies featured in photos in order to share the love, reach a broader audience and help your users find out more info.
Use your profile link to direct users to your site. Some companies are updating the link to correspond to the most recent post, while others are incorporating new technology that allows you to link to any previous post. There are positives and negatives to both methods, so take time to consider what's best for your audience.
Make sure you have buy-in on voice and tone from superiors so everyone is on the same page.
Be flexible. This can help you capitalize on trends.
Have fun with it. If you're not having fun with it, why would your audience?
Case Studies
A great example of a brand using Instagram to gain new audiences and cater to existing audiences is Mpls.St.Paul Magazine.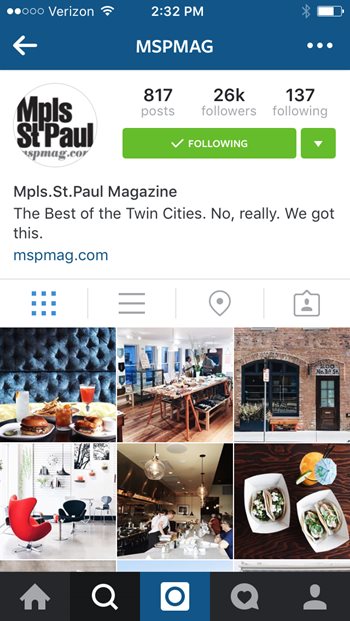 Mpls.St.Paul Magazine jumped on Instagram in 2013 to deliver a fresh perspective and high-quality content to its existing, new and emerging audiences. With the joint efforts of the digital assistant editor and staff photographer, the account has become a robust platform full of behind-the-scenes shots, city skylines and visual extensions of the print magazine.
The real win is the publication's ability to strategically develop brand voice via visual libraries and audience engagement. Two examples of this are their #fromthedeskof series and #SummerinMSP.
Instagram does not allow outside links to be posted in the content fields, so you have to be creative in goals and calls-to-action. Instagram hashtags function similarly to Twitter hashtags, allowing users to brand a content series, as well as develop a library of all related content.
#fromthedeskof
An mspmag.com assistant digital editor and the staff photographer came up with the concept for #fromthedeskof after seeing what Vogue and others—mostly digital-first properties—were finding success with. The concept combined the feel of popular "what's in their bag?" photography with larger-than-life, in-house editor personalities. The scoop satiated the Instagram user craving beautiful overhead photography and provided an insider look at the people who produce and publish the magazine.
When possible, the photos tagged featured local products, as well as the editors themselves. This increased reach and gave users the ability to learn more about the featured items by clicking through to the company profile.
#SummerinMSP
The second campaign, #SummerinMSP, was an extension of the print publication, which featured an expertly crafted guide to summer in the Twin Cities. The Instagram campaign gave print content a longer lifespan by releasing new tips and summer guide information every few days. The platform allowed flexibility for new content (not featured in the magazine) to be included as well.
The kicker and real engagement came from asking the audience to share their summer photos by tagging them with #SummerinMSP. Each week a user-generated image was chosen to be regrammed on @MSPmag and displayed on mspmag.com/SummerinMSP. In a little over a month, the hashtag had 452 photos associated with it. In total, the hashtag has garnered nearly 2,000 posts.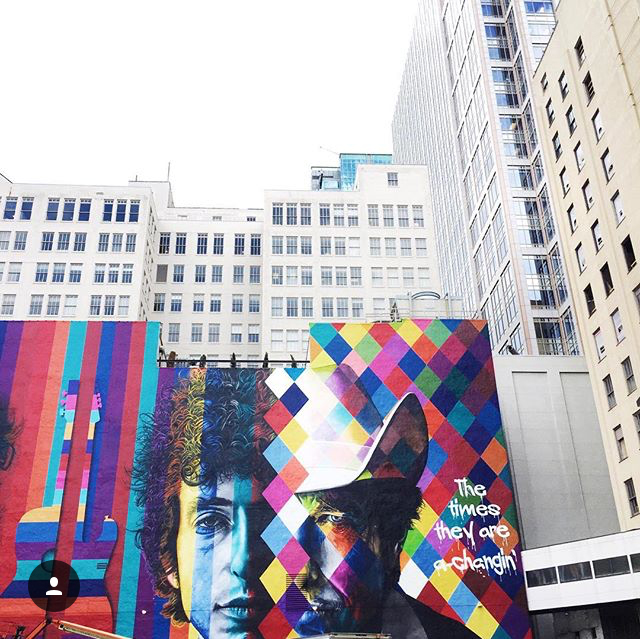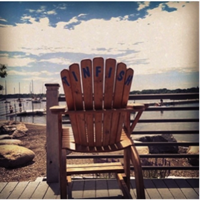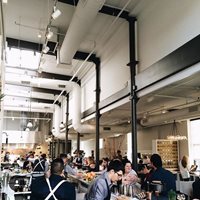 (user-generated photos)
"We've made #SummerinMSP an annual thing, as it is the best example of what we want to do for our readers: celebrate our city and introduce new parts of it," said the assistant digital editor. "Posting user-submitted photos makes readers feel part of our community,"
So what's the ROI in campaigns like this?
For Mpls.St.Paul Magazine, it's capturing a new audience. It's positioning the brand as an expert—not only in what to do and what to eat in the Twin Cities, but as an expert in conversing with the audience, when and how they want to consume information.
Mpls.St.Paul Magazine has thrived in this atmosphere by prioritizing flexibility and experimentation of new strategies.
This isn't possible in every company, but if you or your team is eager to dive into Instagram, here are a few tips/insights from Mpls.St.Paul Magazine's assistant digital editor:
We go easy on metrics. We know the type of content that will get the most likes, but we want to take advantage of a relatively young platform and experiment a lot. Some things still surprise us when they gain traction, and that's okay. We discuss what did well and what didn't and why that might have happened—and use it to inform decisions going forward.
We're working on getting editors on board as contributors to the account. While they're out covering their beats, they often send us some of their photos, so that our photographer can edit in our style. We mention their individual handles in the caption and tag them in the photo for credit.
Hashtags work best when they're used on a local scale. We're also very careful not to use hashtags that are owned by other media brands, even nationally. It has to make sense as a sort of natural partnership.
We're now beginning to have conversations around selling Instagram promotions. Thus far, we've only held promotions around our own editorial campaigns. The next natural step will be integrating the product into the post and marking it as #ad or #sponsored—we don't want it to feel like we're pulling one over on our audience, so that demarcation is important.
Talk to us about optimizing your Instagram and other social accounts and sign up for our newsletter for more insights like this.
Read next: Why Always-On Organic Social Media Strategy Still Matters
---
Related Posts